Heating oil suppliers in South Lakeland and South Cumbria.
South Lakeland and the Furness peninsula covers South Cumbria and is a predominantly rural area with approx 78000 homes of which approx 5500 are off the gas grid and rely on heating oil to heat the property.
WCF Fuels North West have delivered Heating Oil throughout South Lakeland and the Furness Peninsula in Cumbria since 1911 and are a friendly, independent, customer service led company. Our drivers have an intimate knowledge of the area and we pride ourselves on the quick and efficient delivery service that we provide.
We can also supply:
Gas oil & Derv to agricultural and commercial businesses
A range of fuel additives
Premium heating oil
Top-up service
Planned payments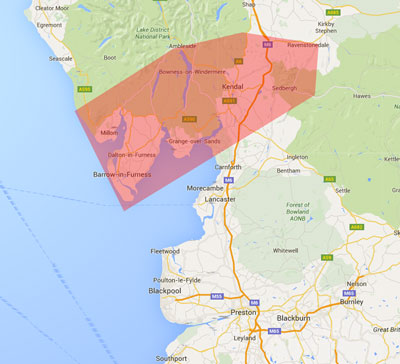 Our fleet of oil tankers are based at Carnforth and are ideally placed to serve homes and businesses throughout the south Lakeland area. We have a small fuel depot at Hawkshead and a range of different sized vehicles from our baby oil tanker, designed especially for us to get into those hard to reach places to larger 8 wheel tankers ideal for multiple drops or large loads to commercial customers.
Whether you live in Barrow or Brigsteer, Kendal or Kirksanton, Windermere or Walney you can rely on WCF Fuels North West to provide a superb, friendly service.