WCF Fuels can supply a range of kerosene heating oil, premium kerosene heating oil, gas oil and diesel products as well as fuel additives.
Premium Kerosene Heating Oil
- Our premium heating oil is designed to save you money in the long run. By using either Agamax in your cooker or Keromax in your boiler you will see a difference in the performance of your heating system. Our Agamax heating oil product has been developed to counteract the removal of sulphur from kerosene giving you a cleaner burning fuel which does not soot up as quickly giving you a more consistent heat. Keromax premium heating oil will do the same for your boiler while keeping injector nozzles cleaner for longer preventing any blockages and ensuring a smooth delivery of fuel.
Click to see the benefits of upgrading to either Keromax or Agamax.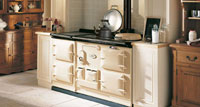 Gasoil Additives
- We have a range of additives available designed to enhance the performance of agricultural and commercial machinery. Recent years has seen an increase in the number of cases of diesel-bug (
What is diesel bug? Find out here
) which can lead to blocked fuel filters and sludgy deposits forming in your tank. This can be cured using one of our anti-bug additives. We can also supply gas oil anti-wax additives which prevent your red diesel waxing up in your oil tank or machinery.